Spoiler Alert!
Este texto contém spoilers pesados,
siga por sua conta e risco.
Há exatos 10 anos, o mundo era apresentado a Gossip Girl: uma série badalada, cheia de jovens ricos com seus amores e problemas. O piloto foi ao ar pela CW e deu vida a personagens que marcaram uma geração de Apaixonados por Séries. Durante 6 temporadas, já sentimos amor pelos protagonistas, odiamos alguns deles, vimos os altos e baixos de todos eles e, mesmo que a série não tenha mantido o mesmo nível em todas as temporadas, deixou aquela saudade.
Para comemorar os 10 anos da série, selecionar os melhores momentos seria bem clichê. E como tivemos tantos babados, revolvemos escolher 10 momentos de reviravolta na série. Vem conferir com a gente:
Vida e morte de Bart Bass
Vamos combinar, Bart sempre foi uma nuvem de chuva na vida de Chuck. Ele nunca respeitou o filho, nem mesmo o deixou descobrir quem ele era. Não querendo desculpar tudo de ruim que Chuck fez, mas certamente ele teve para quem puxar. Durante duas temporadas, ele ficou ausente (fingiu a própria morte pra fugir da polícia) e deu um descanso para todos. Depois que voltou, só causou confusão, tanto para Chuck, quanto para Lily. Além da reviravolta de seu retorno, ainda tivemos sua segunda morte, dessa vez verdadeira.
Um casal que não terminou bem
É triste, mas Rufus e Lily não terminaram a série juntos. O casal, que foi separado na juventude pelas diferenças sociais, bem que teve a chance de superar tudo isso e construir a vida juntos. Mas no final do dia, eles não conseguiriam conciliar seu estilo de vida. Rufus era caseiro e família demais para aguentar o mundo badalado de Lily, enquanto ela não quis abrir mão do luxo por ele. Tinha tudo para ser e não foi.
De Little Jenny a bad girl
Começou toda bonitinha e boa moça, mas logo colocou suas asinhas de fora. Por incontáveis vezes, Jenny se colocou no meio dos casais principais da série, e ela jamais aceitou que a vida simples de sua família era tão incompatível com o Upper East Side. Ela conseguiu seu momento de glória quando tomou o lugar de Blair como Queen da Constante, mas depois disso, foi só decadência. Num ímpeto de vingança, ela fica com Chuck e percebe o que essa atitude causou na vida dos dois (e na sua também).
You can tell Jesus that the Bitch is Back
Depois de causar muito na primeira temporada, quando precisaram da ajuda de Georgina Sparks, ela não estava disponível para esquemas. Em uma mudança drástica, ela estava toda boazinha, sorridente e afirmando veementemente que tinha encontrado Jesus. Mas essa santidade toda não contava com a astúcia de Blair – e com toda a maldade que existia dentro da Georgina. No fim, temos uma das frases mais icônicas da série.
Georgina grávida?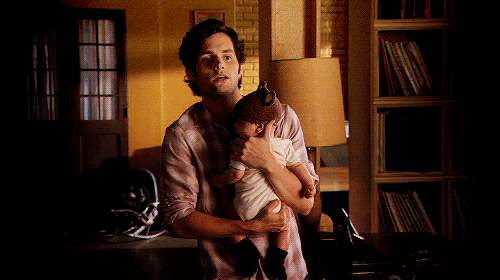 Olha ela de novo! No final da terceira temporada, Georgina aparece grávida e diz com todas as letras que o filho é de Dan. Logo em seguida, ela deixa o filho com ele e ainda "comprova" que ele é o pai com testes de dna falsos. A revelação não foi tãaao importante assim, era somente para criar mais histórias para Dan, que estava vivendo como interesse amoroso de Serena. A reviravolta mesmo é ver Georgina grávida e com novas tramoias.
Chuck Bass vs Henry Prince
Após ser rejeitado por Blair e ter levado um tiro, Chuck aparece bastante mudado. Vestindo roupas simples, parecendo mais humilde e com uma nova identidade: Henry Prince. Ele é encontrado por Eva após o tiro e recebe todos os cuidados necessários para melhorar. Eles vão para Paris e lá ele encontra sua amada Blair para uma das cenas mais lindas e tristes de toda a série.
O bebê de Blair e o acidente
O teste de gravidez positivo encontrado por Dorota primeiramente foi uma dúvida: pertencia a Blair ou Serena? No início da quinta temporada, descobrimos a verdade e mais uma drama foi construído. Blair não sabia quem era o pai de seu bebê, mas não chegou a descobrir, porque ela estar grávida prejudicaria a dinâmica da série. A solução encontrada foi um acidente em que ela perdeu o bebê (a cena em que ela descobre é uma das mais emocionantes da série). Como Chuck estava no mesmo carro, ela fez uma promessa que, se Deus preservasse a vida dele, ela se casaria com Louis. O que nos leva ao próximo item.
O casamento com o príncipe
Blair viveu momentaneamente um conto de fadas e foi lindo de se ver – mais ainda por causa do figurino. Ela conheceu o príncipe Louis e se apaixonou por ele. Mas nada iria superar a paixão avassaladora que ela sentia por Chuck. Resultado? Ele descobriu isso (através de ninguém menos que Georgina, claro) e decidiu continuar com o casamento. Nesse episódio, temos, na verdade, duas reviravoltas: a primeira é essa mesmo, o príncipe seguindo com o protocolo e jurando que vai fazer da vida de Blair um inferno e a outra é Chuck ter deixado. Sabemos muito bem que de perfeito ele não tem nada, mas custava impedir?
A formação de um casal inusitado
Há quem não concorde com isso, apesar da opinião da maioria seja a mesma, mas Blair e Dan foi algo que surgiu do nada – e terminou do nada também, já que não fazia o menor sentido. Desde o início, a mínima atenção que Blair depositava no lonely boy era para o relacionamento dele com Serena (isso quando elas estavam de boa). A amizade que eles criaram depois foi uma grata surpresa. Mas poderia ter ficado apenas nisso, não é mesmo? Blair e Chuck já era canon quando caiu nas graças do público, então para que estragar um momento bom entre dois personagens?
Quem é Gossip Girl?
Durante as seis temporadas, várias vezes ameaçaram revelar a identidade da fonte das fofocas mais odiada pelos personagens. Em uma das vezes, foi ninguém menos que Georgina, o que faria bastante sentido, já que ela odeia quase todo mundo. Mas o que ninguém esperava era a "verdade": Dan é Gossip Girl. Foram cinco anos após essa revelação e ainda não estou convencida. Parece que não encaixa e com certeza existem muitos furos nessa história. Pra mim, essa foi a maior e mais absurda das reviravoltas.
Como foram tantas temporadas de amor e ódio, deixamos aqui um bônus:
Seis temporadas e… um revival?
Blake Lively já declarou que teria interesse em reencontrar a galera mais descolada do Upper East Side. E, pelo menos para um filme, seria legal ver como os personagens estariam alguns anos depois. Porém Ed Westick e Leighton Meester não são os mais entusiastas da ideia. Para eles, o que deveria ser feito já foi, então não faria sentido mexer no que acabou. E Gossip Girl sem seus dois personagens mais icônicos não dá, né?
Já está com vontade de rever Gossip Girl? Quais são seus momentos preferidos? Vem comentar com a gente!