A CW divulgou a sinopse dos primeiros episódios das primeiras séries a estrear: Supernatural com o episódio "Sympathy for the Devil", 90210 com o episódio "To New Beginnings", e Smallville com o episódio "Savior". Divulgou também a sinopse de The Vampire Diaries, que você já conheceu aqui, e sabe o que vai acontecer no início dessa série.
Supernatural: 5×01-Sympathy for the Devil
Começando exatamente de onde parou a quarta temporada, Dean (Jensen Ackles) e Sam (Jared Padalecki) observam como o Diabo (Mark Pellegrino, "Lost") emerge do Inferno.
Os irmãos e Bobby (Jim Beaver) tem que lidar com as consequências do aparecimento de Lúcifer e as notícias devastadoras de Chuck, o Profeta (Rob Benedict), que Castiel (Misha Collins) foi explodido em pedaços pelos arcanjos.
Robert Singer dirigiu o episódio escrito por Eric Kripke.
90210: 2×01-To New Beginnings!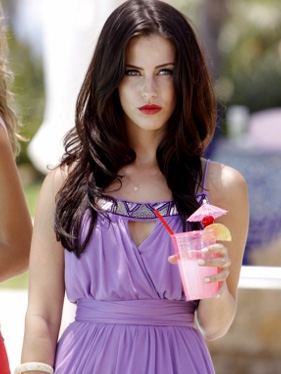 O grupo de amigos de West Beverly foi forçado a frequentar a escola de verão depois que Annie (Shenae Grimes) chamou a polícia na festa pós-baile da Naomi (AnnaLynne McCord). Naomi, Silver (Jessica Stroup) e Adrianna (Jessica Lowndes) ficaram ainda mais íntimas durante o verão, enquanto Annie isolou-se dos seus amigos e família, preocupada com sua batida e fuga na noite do baile.
Todos passam o restante do verão no Beverly Hills Beach Club, onde Naomi e Silver conhecem Teddy (Trevor Donovan, "Days of Our Lives"), um pró-jogador de tênis e filho de uma famosa estrela de cinema. Adrianna fica surpresa ao ver seu namorado de infância, e Navid (Michael Steger) organiza uma noite romântica com Adrianna, com esperanças de finalmente perder a virgindade.
Dixon (Tristan Wilds) e Silver tentam fazer o relacionamento deles funcionar, mas uma mensagem de texto pode forçar Dixon a terminar as coisas de uma vez por todas. Rob Estes, Lori Loughlin, Ryan Eggold também estão no episódio.
Stuart Gillard dirigiu o episódio escrito pela produtora executiva Rebecca Sinclair.
Smallville: 9×01 – Savior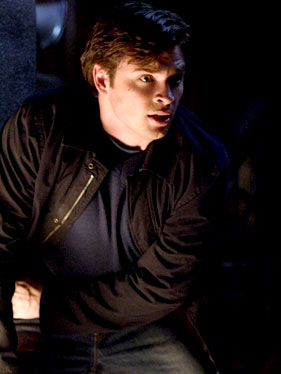 Clark (Tom Welling) diz à Jor-El que ele está pronto para começar seu treinamento, mas Jor-El o envia de volta a Metrópolis para cortar os laços com a Lois antes de poder começar. Chloe (Allison Mack) fica chocada quando Lois (Erica Durance) de repente reaparece depois de ter desaparecido há semanas, mas Lois não tem nenhuma lembrança de desaparecer no ar com o anel da legião.
Enquanto investiga um acidente de monotrilho, Lois encontra John Corben (Brian Austin Green), um novo repórter do Planeta Diário, com uma atitude negativa em relação ao Borrão Vermelho e Azul. Chloe pede para Clark usar o anel da legião para voltar no tempo e salvar Jimmy, mas ele se recusa, enfraquecendo a amizade deles. Enquanto isso, Oliver (Justin Hartley), continua por uma estrada escura e Zod (Callum Blue) chega na mansão Luthor.
Kevin Fair dirigiu o episódio escrito por Brian Peterson & Kelly Souders.
House:
Saiu o primeiro poster promocional da nova temporada de House, mais uma excelente arte do pessoal da Fox, que sempre capricha no material promocional do médico mais ranzinza da tv. Depois dizem que deus não dá asa à cobra…