Spoiler Alert!
Este texto contém spoilers pesados,
siga por sua conta e risco.
O 3º episódio de Game of Thrones veio como uma esperada visão de Bran, um grande momento para o Jon Snow e mais drama entre a Fé Militante e o Rei Tommem. Apesar disso, a sequência mais chocante do morno Oathbraker foi o reaparecimento de Rickon – caçula da família Stark que estava fora de cena desde a 3ª temporada.
Rickon foi entregue para Ramsay Bolton por Smalljon Umber, junto com sua escudeira Osha. Se isso já trouxe uma pontada no coração, a tristeza mesmo foi completa quando, para provar a identidade do menino, Umber entrega a cabeça de Cão Felpudo. Agora restam vivos apenas 3 lobos gigantes: Nymeria (Arya), Verão (Bran) e Fantasma (Jon). Se isso significa um mal presságio para o jovem Rickon, ainda não sabemos – já que Sansa está bem viva sem a sua Lady, sacrificada na 1ª temporada.
Mas quem são os Umber? Ramsay Bolton é agora o rei de Winterfell e protetor do Norte. Neste último domingo fomos apresentados à Smalljon Umber, pertencente à uma tradicional família nortenha que sempre se manteve fiel aos Starks – tanto que Bran manda que Osha leve o irmão para proteção deles na 3ª temporada, quando percebeu que jornada para encontrar o Corvo de Três Olhos seria perigoso para o pequeno.
Essa aparente traição está chateou os fãs por inúmeras razões: Smalljon Umber é o filho de Greatjon Umber, poderoso líder e incrivelmente leal à Robb Stark. Os espectadores foram apresentados ao patriarca durante a 1ª temporada, quando Robb convocou todos seus vassalos para marchar ao seu lado contra os Lannisters. A princípio, Greatjon foi cético quanto a habilidade do primogênito de Ned para a liderança, mas depois de algum atrito ambos se entenderam. Aliás, percebam que o título Oathbraker nada mais é do que uma referência à cena abaixo:
"Your meat… is bloody tough!" – Jon 'Greatjon' Umber HBO is the owner of 'Game of Thrones' and all of this footage. https://www.youtube.com/user/GameofThrones Watch Game of Thrones online at HBO GO® https://www.hbogo.com Season 1, Episode 8 – "The Pointy End" —— Wish to Support BestofThrones?
Depois de uma pequena discussão, onde foi chamado de quebrador de juramentos por Robb, Greatjon se tornou um dos principais conselheiros e protetores de Robb – sendo ele inclusive o primeiro a chamar seu comandante de Rei do Norte, depois da execução de Ned Stark. Ele esteve presente em inúmeras batalhas durante a guerra dos cinco reis, mas não compareceu ao Casamento Vermelho. Nos livros, Greatjon esteve na cerimônia mas foi feito prisioneiro – justamente depois de perder o seu filho, Smalljon, por conta da traição dos Bolton e Frey em nome dos Lannisters. Ou seja, Smalljon morreu para proteger Robb.
Agora na série nós temos um vivíssimo Smalljon, que supostamente trai todo um legado ao entregar Rickon ao lunático Ramsay Bolton. Ele, inclusive, menciona a morte do pai, sem revelar as causas que levaram à isso. Essa inesperada mudança deixou alguns fãs frustrados, principalmente os leitores da saga de George R.R. Martin.
Como já foi dito, o título Oathbreaker se amarra justamente com a nova trama em que os Umbers foram reinseridos – ou seja, Smalljon é o quebrador de juramentos. Essa é mais uma inesperada mudança que os produtores realizaram na série, pois nos livros Bran não mandou Rickon para os Umber diretamente – não havendo como saber o seu real paradeiro junto à Osha. Pistas dadas em Dança dos Dragões apontam que o paradeiro do menino é na ilha de Skagos, para onde Davos é enviado para trazer Rickon de volta ao norte como o verdadeiro herdeiro do norte pelos que aos Starks.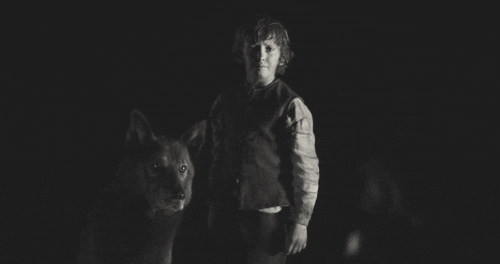 Então ao invés de uma grande conspiração nortenha, Game of Thrones parece ter entregado uma traição que pode gerar consequências monstruosas: Os Umbers, que uma fez foram os principais aliados de Robb, entregaram uma criança inocente à pessoa mais psicopata de Westeros. Mesmo que aparentemente Smalljon tenha um truque embaixo da manga, caso isso não se confirme, a adaptação deve gerar muito sofrimento à todos os fãs já que a vida de Rickon está iminentemente ameaçada. Tanto que algumas pessoas se manifestaram sobre a possibilidade de Smalljon estar escondendo o jogo, mentindo para Ramsay:
No Reddit, um usuário comentou: "Aposto que eles farão algo do tipo agente duplo no final, pois os Umbers virando para os Boltons ao invés dos Starks não faria o MENOR sentido.". Outro foi ainda mais otimista ao teorizar sobre Cão Felpudo – "Eu ainda tenho minhas suspeitas de que a atitude de Umber seja um teatro, sendo uma adaptação da conspiração"; outro usuário adicionou "Aquele pode nem ser o Cão Felpudo. Não, estou em negação!."
"Creio que Ramsay pode estar sendo preparado para um massivo 'foda-se' dos Umbers. Roose afirmou mais de uma vez ao filho que os Starks são amados no Norte enquanto eles são temidos… Não faz sentido trazer o Rickon de volta apenas para ele morrer. Para mim, isso parece uma péssima roteirização." concluiu um usuário da rede social.
Sinopses oficiais dos episódios 4 e 5 da 6ª temporada:
A HBO divulgou nesta última semana as sinopses dos episódios 4 e 5 da sexta temporada de Game of Thrones, que serão exibidos em 15 e 22 de maio, respectivamente.
– 6×04-Book of the Stranger: Tyrion (Peter Dinklage) fecha um negócio. Jorah (Iain Glen) e Daario (Michiel Huisman) enfrentam uma missão difícil. Jaime (Nikolaj Coster-Waldau) e Cersei (Lena Headey) tentam melhorar suas situações.
– 6×05-The Door: Tyrion busca um estranho aliado. Bran (Isaac Hempstead Wright) aprende bastante. Brienne (Gwendoline Christie) segue para uma missão. Arya (Maisie Williams) ganha a chance de se provar.
Na medida em que Game of Thrones avança em águas desconhecidas aos fãs da saga, as descrições da HBO também começam a ficar mais escorregadias – na de Home não havia nenhuma menção ao retorno de Jon Snow, por exemplo.
O fim da vigília de Jon Snow:

Jon Snow está de volta e se você ainda não sabe disso, talvez seu CEP seja de Marte. Ele está definitivamente vivo, mas certamente não será o mesmo. Ao Entertainement Weekly dessa semana, o ator Kit Harington comentou como a visita à cidade dos pés juntos vai refletir em seu personagem.
"A principio, eu estava preocupada que ele acordaria e estivesse igual, de volta ao normal – mas não houve nenhuma razão naquela morte. Ele precisa mudar. Há uma fala brilhante de Melisandre, onde ela questiona: 'O que você viu?', e ele responde: 'Nada, não havia nada.'. Isso atinge diretamente no nosso maior medo, de que não há nada depois da morte. Essa é a principal fala da temporada para mim. Jon nunca teve medo da morte e isso fez dele uma pessoa forte e honrada. Ele conclui algo sobre sua vida agora: Ela precisa ser vivida, pois ela é tudo o que há. Ele esteve do outro lado e viu que não há nada por esperar, isso o muda. Isso literalmente coloca o medo de Deus dentro dele. Ele testemunhou o vazio e tem a chance de mudar da maneira mais fundamental que existe. Ele não quer morrer nunca mais, mas se isso acontecer, ele não vai querer ser trazido de volta." disse Harington.
Esse é um grande desdobramento da ressurreição, pois dispensa a teoria de que Jon manteve a sua consciência viva ao wargar em seu lobo. Também sugere que ele vai aproveitar essa experiência para seguir em frente, além de transparecer que Snow vai tirar de letra o seu retorno já que – o mais importante de tudo isso é que – a magia de Melisandre parece ter servido também para eliminar o que o enfraquecia. Em suma, Jon não ficará igual ao viciado em morrer-e-voltar Beric Dondarion.
Sobre a decisão de executar os seus traidores ao final de Oathkeeper – inclusive o jovem Olly – para depois anunciar o fim da sua era dentro da Patrulha da Noite, Harington afirmou que seu personagem foi movido pelo fato de não ter visto nada depois da sua efêmera morte. "Ele chegou ao seu limite. Ele viu o outro lado, o que tem la e voltou realizando que precisa seguir com a vida e sair de lá. Esse lugar o traiu e tudo o que ele sempre se dedicou mudou. Adicione à isso o fato dele se ver obrigado em matar uma criança, Olly, e é o que ele acaba realmente fazendo. Ele mata um menor de idade e não vê mais razão em continuar naquele lugar. Em seu coração ele sabe que permanecer na Muralha não o faz poder ajudar o reino e, além disso,  provavelmente morreria muito rápido se ficasse."
Como Game of Thrones mostrou desde o seu começo, sair da Patrulha da Noite é um crime punível com a pena de morte. Porém em seu juramento constam as seguintes palavras. "A noite cai e agora minha vigília começa. Ela não deve terminar até a hora da minha morte…". Já que Jon literalmente morreu, ele não poderia ser considerado um quebrador de juramentos por escolher desistir do negro.
John Bradley comenta a evolução de Sam:
Na primeira temporada de Game of Thrones, Samwell Tarly chegou à Castle Black como um covarde que precisava da proteção de Jon Snow. No ponto em que o reencontramos na 6ª temporada, ele deve ser um dos únicos que podem sem chamados de protetor do reino. Desde que descobriu que o vidro de dragão e aço valiriano são ferramentas contra os White Walkers, Sam – interpretado por Jon Bradley, mergulhou na missão de descobrir os motivos, bem como aprender tudo o que pode para defender Westeros da enorme ameaça que se aproxima. A maioria dos outros personagens estão presos em disputas pelo poder e guerras infundadas – apenas Sam está se dirigindo ao lugar onde ele pode ganhar conhecimento e divulgar o que está acontecendo na fronteira norte do reino. Poderia ele ser o verdadeiro herói deste conto? Bradley conversou com a  Vulture sobre virar um feiticeiro, pai e o motivo de Sam ser quase um Caçador de fantasmas.
Confira:
Na última temporada, Sam deixou Castle Black e então Jon foi assassinado.
Não fez muito tempo da sua partida quando essa morte suja aconteceu. Há uma parte de Sam que estaria cheia de culpa sobre o que ele poderia ter feito para evitar, caso estivesse la. Ele não poderia, pois as pessoas tinham suas cabeças feitas ao que parece, mas ele sentiria que deixou Jon para morrer. Isso seria algo que o atormentaria. O que eu amo nessa série é que, em termos, a morte pode ser algo muito inesperada. Você tem o sentimento de que a vida é incrivelmente dispensável. As pessoas não morrem pretensiosamente, elas não conseguem ver o que está por vir. Estão vivas em um minuto e mortas no próximo, e eu penso que isso monta o cenário para a moral dos personagens na série.
É no mínimo controverso. Melisandre ganhou pontos por ressuscitar Jon Snow, mas e o fato dela ter queimado Shireen?
Queimar crianças, esse é o grande pulo do gato de Melisandre! Uma das coisas listadas em seu contrato é, que se ela for fazer alguma mágica, isso implica em algumas crianças queimadas, temo eu. E você pensando que J.Lo era exigente! E ainda, elas precisam ganhar a audiência sendo fofas e adoráveis, bem como significar alguma coisa para um personagem central. De outro modo, ela não estaria interessada. É como estar em Castle Black com ela, quando estávamos fazendo as cenas da 5ª temporada, quando todos estavam juntos. Stannis, Davos, Melisandre e todos os selvagens. Foi quando o senso de comunidade for formado. Nós tivemos todas essas incríveis filmagens noturnas, onde nós nos conectamos por estar muito cansados. Você se sentia com o elenco todo a sua volta. Agora as coisas se fragmentaram, eu gostava disso, mas é bom poder contar a sua própria história.
Você terá novas locações nessa temporada, com a Cidadela em Vilha Velha e Montechifre. Com esses novos cenários virão novos membros para o elenco – conheceremos a família inteira de Sam, inclusive o seu formidável pai, Randyll Tarly.
Estava muito curioso para a escalação destes personagens, pois eles teriam que ser uma representação fiel daqueles que eu construí na minha cabeça por todo esse tempo. Eles são tudo o que Sam é. Conhecê-los e pensar 'Oh meu Deus, toda vez que eu pensei sobre Randyll, era você que eu imaginava!'. Foi muito animador vê-los em carne e osso. Deve ser como George R.R. Martin se sente o tempo todo! Deve ter sido um décimo do que ele sente quando assiste a série.
Sam mudou muito desde a primeira temporada. Ele não é o covarde que o pai despachou para a Patrulha de Noite. Ele matou um White Walker. Matou um ragnar. Ele enfrentou os homens que estavam tentando estuprar Gilly.
O pai dele estará alheio à tudo isso, creio. Ele não viu essas mudanças. Gosto de pensar que Sam vai se importar menos agora. Ele começou a repensar as suas prioridades na vida – ele se apaixonou, tem duas pessoas mais importantes do que tudo para ele – e se elas estão acima dele, certamente são mais importantes até que Randyll Tarly.
Nas últimas temporadas, Sam se perguntou 'Por que?' algumas vezes. Por que ele deveria ter respeito pelas pessoas? Ele tinha respeito por todos da Patrulha, e então ele foi espancado por eles. Eles o trataram muito mal. Nesta temporada, você vai questionar todo medo e respeito dele pelo pai. Qual o sentido disso? "Por que? Você não é melhor do que eu". As prioridades dele entraram em uma espiral, convergindo para o amor. Eu não acho que ele vai ocupar a sua mente para as coisas pelas quais ele deveria ter respeito, pois agora elas não são merecedoras disso – contando que Gilly esteja ao seu lado junto com o pequeno Sam, ele não vai dar a mínima para quem aprova ou desaprova suas atitudes. Acho que isso acontece bastante. Quando se é jovem, você tenta agradar a todos, que todas as opiniões importam em um grau ridículo – então você encontra a pessoa que ama e pensa "Oh, eles não importam mais". Espero que isso seja real para Sam, que a influência de Randyll tenha se diluído.
Isso e desde que deixou Montechifre à caminho de Castleblack, ele teve uma boa quantidade de figuras paternas que ajudaram a diluir a influência da Randyll Tarly.
A infância de Sam foi tão traumática, pois nunca houve o pai à quem ele pudesse se conectar. Emocionalmente, ele vem procurando por um substituto a sua vida inteira! Ele pensou que tinha um com Mormont, que morreu em horríveis circunstâncias. Jon Snow preencheu esse vazio ocasionalmente. A figura paterna mais consistente  da sua vida foi o Meistre Aemon. Nos livros, o ancião viaja no barco com Sam e Gilly, morrendo no percurso. Nossa adaptação da à Sam um ímpeto diferente para virar um Meistre, realmente, pois é com a sua morte que Sam toma a decisão de ir para Vilavelha. É como se com a morte de Aemon, Sam tenha se inspirado à seguir trajetória parecida.
Sam costumava a dizer "Eu sempre quis virar um bruxo". Ser um Meistre é como ser um mágico, mesmo que a Cidadela seja contra magia?
Sam podia ver Meistre Armon como um mágico. Ele certamente era uma pessoa que enfeitiçava Sam! Algo como um Merlin para ele, um guia, que sempre tinha uma palavra de sabedoria.  A busca de Sam pelo conhecimento e seu plano de formação, foram tópicos muito desprezados durante a sua formação, sendo ele considerado um tolo desde pequeno. O seu pai uma vez disse "Você não quer fazer isso. Você vai perder a vida toda com isso. Você precisa matar pessoas, fisicamente matar pessoa, ou então você não terá impacto algum." E Sam acreditou nisso.  Educação era apenas um luxo, um santuário onde ele poderia entrar e se esconder da crueldade em sua vida.
Mas desde que ele conversou com Stannis na 5ª temporada, quando ele basicamente disse "O que você está fazendo é realmente importante", ouvir isso de alguém por quem seu pai nutria respeito foi muito interessante. Agora Sam encontrou seu lugar no time. Ele não é um peso morto que o outros precisam carregar. Na verdade, ele descobriu que o que ele faz e as suas habilidades podem ser muito beneficiais. Agora ele está à caminho da Cidadela com isso em mente. Ele não busca uma vida fácil, ou está nessa porque gosta de livros e quer lê-los pelo resto da vida. Ele quer fazer a diferença, mais do que ele poderia bradando uma espada por Castle Black.
Ele é um tipo diferente de herói…
Como Rick Moranis em o Caça-Fantasmas.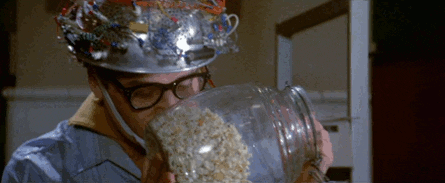 Saturday Night Live! faz paródia com cena de Game of Thrones:
Depois do que podemos sentir como décadas de inverno, a grande revelação sobre o destino de Jon Snow repercutiu muito em todos os tipos de mídia. Logo, nada mais justo do que o elenco do Saturday Night Live  decidir fazer uma paródia não só do episódio em sim, mas também de como o tempo parece ser algo elástico na realidade de Game of Thrones.
Divirta-se:
---
E você, empolgado com a 6ª temporada de Game of Thrones? Fique de olho no Apaixonados, pois acompanharemos a série mais badalada do momento bem de pertinho!