Depois de nove episódios intensos nesta temporada, Girls nos leva para um pacato campus universitário, num subúrbio de Nova York, onde Hannah e Marnie agem como um casal dos anos 1950, que misteriosamente tem acesso a Full House na TV de tubo. Com licença, mas isso não é um series finale. Semana passada, no episódio Goodbye Tour, tivemos o desfecho que a série merecia. Agora, Latching soa como um P.S. para vermos Hannah se tornar mãe de Grover (o nome feioso que Paul-Louis sugeriu, ao telefone, quando soube da gravidez). Mas o menino é uma gracinha.
O episódio mais lento da temporada se resume ao surto da protagonista ao constatar que seu bebê não aceita mamar no peito. Girls investiu no amadurecimento de Hannah, durante toda a temporada, mas ela não aguentou a pressão ao perceber que o menino recusava seu corpo. A série sempre trouxe o físico para debate, com Hannah muito à vontade em cena, e a rejeição de Grover seria uma discussão interessante. Daria um bom episódio. Mas não agora. Não quando a gente quer um series finale de arrancar os cabelos. Vamos tentar entender por que Lena Dunham e os produtores executivos Jenni Konner e Judd Apatow, que escreveram o último roteiro juntos, insistiram nesta história.
A cena que abre o episódio, com Hannah e Marnie deitadas na cama, é mais uma referência de Girls às temporadas anteriores. No piloto, em 2012, quando vimos Marnie pela primeira vez, as duas estavam nesta posição – embora Hannah estivesse por trás, como "protetora" da amiga. Segundo Jenni Konner, em entrevista ao EW, Marnie sempre foi "o verdadeiro amor" de Hannah, no sentido de amizade mesmo, e daí surgiu o desejo de mostrar esta relação no último episódio da série. Deveriam ter construído a personagem de Marnie de outra forma, ao longo dos episódios, para a gente também entender esta teoria. Boiei.
Eu estou aqui. Eu venci. Eu sou sua melhor amiga. Eu sou a mais capaz de ser sua amiga. Eu sou a que mais te ama.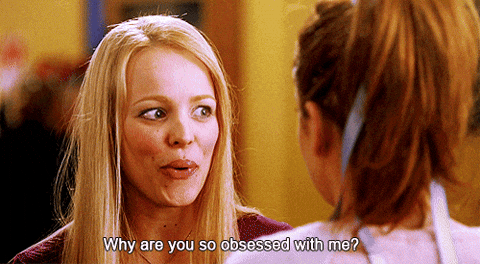 A exagerada declaração de amor para Hannah não me convence. Não digo que seja falsa, Marnie ama a Hannah, mas ela não seria voluntária para participar da "jornada milagrosa" da amiga e cuidar do pequeno Grover se não precisasse se sentir útil. Se não estivesse infeliz com todas as outras opções. A garota busca um propósito para sua vida entediante. Eu queria resgatar o dono da lojinha de penhores, do episódio The Bounce, para nos dar um relatório honesto sobre esta atitude da Marnie. Hannah não tem muito a perder e aceita a proposta.
A gente já esperava um flash-foward na narrativa, afinal, toda a história da gravidez e de Nova York já havia sido contada. E, para ser sincera, eu esperava um salto ainda maior do que cinco meses; talvez cinco anos. Mas foram cinco meses. Não estranhei ver Hannah com um filho (porque, claramente, a essência da personagem se manteve intacta). Na nova casa, a dupla assiste TV, Hannah resmunga sobre o suco ter acabado e não aceita que Marnie vá sozinha a um show de jazz. A cena brinca, como se elas fossem um casal antiquado, em que a "dona de casa" ousaria deixar a família para se divertir. É uma paródia. Hannah, aqui, seria o homem ciumento, e até a camisa xadrez reforça o estereótipo. Dá para rir.
De repente, Tia Marnie percebe que continua infeliz e, agora, encurralada em outra vida entediante. Ela sequer pode cantar sua música favorita no carro (a ótima Fast Car, da cantora Tracy Chapman, que até eu fiquei com vontade de cantar). Pior: tem a responsabilidade de tomar conta de Grover, já que Hannah (não tão madura quanto a gente gostaria de ver) abdica da tarefa por achar que o bebê a odeia. O coitado nem sabe o que é ódio. Marnie acredita que a negatividade de Hannah interfere no relacionamento com o filho – pelo menos, foi isso que ela leu nos livros. Talvez valesse um telefonema para a terapeuta online. Apesar de toda minha implicância com a personagem, dá dó ouvi-la dizer que não precisa ser feliz. Que este é o momento da Hannah, blá, blá, blá. Uma coisa é certa: Marnie tem uma paciência de cão para aturar a crise da amiga, parceira ou sei lá como chamar.
A participação de Loreen serve para chacoalhar o episódio, embora caia no clichê de Hannah culpá-la pelo mau exemplo de família. Enquanto a protagonista foge de casa e encontra uma adolescente louca, que previsivelmente lhe causa uma epifania sobre maternidade, Loreen aconselha Marnie a buscar sua felicidade e não se prender à vida de outra pessoa. Observe o que aconteceu com ela e Tad, pai da Hannah, depois de tantos anos de ilusão.
Agora eu odeio meu melhor amigo. Só porque não soube me desapegar.
A mensagem de Loreen é uma das mais poderosas de Girls e até faz valer o episódio. Marnie ainda não está pronta para "abandonar" Hannah, mas decide dar fórmula para o faminto Grover, em vez de esperar Hannah chegar para a amamentação. Baby steps. O episódio traz uma conclusão para a história da garota, que confessa querer estudar Direito. Eu a imaginaria como psicóloga ou até personal trainer – afinal, é tudo que a ouvimos falar nos últimos episódios. Inclusive aqui, em Latching, quando o médico diz que Grover está no peso ideal, e Marnie comemora: "Este é o maior elogio que alguém pode receber". Comentário perfeito para sair da boca da personagem.
Hannah havia saído de casa para uma "jornada do herói", daquelas que vemos nas narrativas clássicas da literatura. De volta, sem calças e acompanhada por um policial (que eu achei bem suspeito, mas não vou entrar no mérito da discussão), ela felizmente decide dar mais uma chance a Grover. Parece que o livro de Marnie estava certo sobre a energia negativa de Hannah afetar o bebê. O episódio termina com o rosto da protagonista (a 20ª vez que isso acontece, de acordo com esta compilação do Vulture), numa súbita expressão de paz, quando o menino, enfim, consegue mamar no peito. Girls encerra seu ciclo com a personagem mais narcisista da TV se entregando para o filho. Para outra pessoa, além dela mesma.
Um final bonito, apesar de o episódio estar completamente equivocado no arco da temporada e soar como o piloto de um spin-off sobre maternidade: The Horvaths invadem Stars Hollow. Por aqui, ficamos na torcida para que Hannah crie Grover Horvath para ser um homem bom. Eu aposto que ela vai se virar direitinho. Os créditos de Latching sobem com a voz de Hannah, que cantarola Fast Car para a criança.
Com seis temporadas nas costas, dá para se sentir parte da série. Girls faz parte de mim. E de vocês também. E da história da TV. Deixo meu agradecimento à sagaz Lena Dunham (criadora, roteirista, diretora, protagonista e dona do pedaço) e toda a equipe que deu vida aos personagens mais auto-destrutivos e amáveis de Nova York. Com altos e baixos, vamos sentir saudades. Obrigada também aos leitores do Apaixonados por Séries que acompanharam nossas reviews. Pra quem ainda não assistiu ao especial Goodbye to Girls: acesse aqui e dê seu adeus. Ainda não temos notícias sobre o lançamento do filme do Adam.
Coleção de letreiros
O pessoal de Girls também guardava uma coleção de letreiros para nos surpreender neste series finale. Que fofura!