A cultura nerd está com tudo. Dos quadrinhos até as roupas, algo que antes era considerado bobo, definitivamente está em alta agora (e sem previsões para abaixar). É difícil determinar o momento em que esse fenômeno começou a ser observado, mas parece que – de uma hora para outra – todo mundo quer saber mais sobre o universo geek.
Como a televisão é mais um dos reflexos da sociedade, era de se esperar que nas séries estejam presentes no mínimo um personagem que se encaixe nesse clube. Então, em homenagem ao Dia do Orgulho Nerd – comemorado nesta quarta feira (25) – nós compilamos uma lista com momentos muito geeks em séries que em tese não são classificadas desta forma.
Suits:
Suits é uma série repleta de referências à cultura pop em geral, mas nas últimas temporadas todos os seus personagens deixaram claro que dividem um mesmo vício junto aos espectadores: Game of Thrones.
Em uma cena de episódio Mea Culpa, Mike tenta argumentar com Louis sobre a relação dele com Harvey, comparando a dinâmica dos três com Jon Snow e os integrantes da Patrulha da Noite que o traíram. Louis não gostou nada nada de ser comparado ao odiado Olly!
The Mindy Project:
É difícil escolher apenas um momento de Mindy em The Mindy Project, mas quando a médica decide ir atrás de um encontro relâmpago, o roteiro decidiu instigar os fãs de Harry Potter. Em um diálogo entre a protagonista e Jeremy, o mesmo responde: "A chave, Mindy, é encontrar um homem a quem você se atrai, mas que não respeita e não pode ver nenhum futuro com ele.". Ela então chega à seguinte conclusão:
Breaking Bad:
Quando Walter White consegue ganhar dinheiro com seu esquema, ele resolve comprar um carro para o seu filho. Os fãs mais atentos devem ter reparado que o veículo adquirido é exatamente o igual ao que Glenn (The Walking Dead) usa para escapar de Atlanta na primeira temporada da série, também da AMC. Outro detalhe é que o gerente da loja era xará do coreano mais querido do apocalipse zumbi.
Alguns teóricos da internet chegaram a cogitar que tanto TWD quanto Breaking Bad poderiam coexistir no mesmo universo, já que a trama estrelada por Bryan Cranston não economizou em referências à história de Rick Grimes.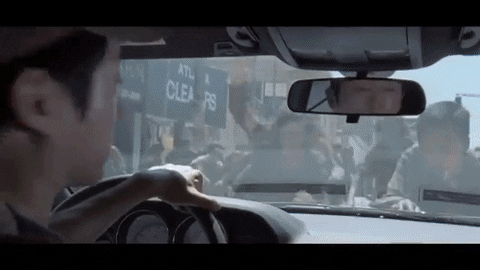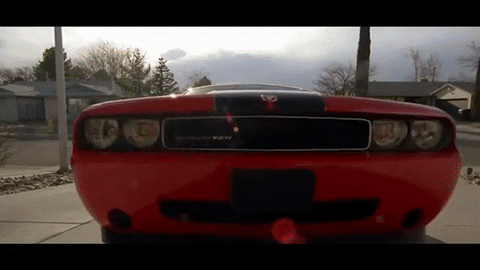 Community:
No clássico filme Os Fantasmas se Divertem, você pode convocar Beatlejuice para ajudar com os seus problemas envolvendo mortos e vivos, apenas chamando o nome dele por três vezes. Community embarcou em uma brincadeira bem divertida ao longo das suas primeiras três temporadas, quando os personagens chamam pelo nome do fantasma em uma trinca de momentos, culminando no aparecimento do mesmo em uma cena.
Firefly:
Uma dos fatos mais emblemáticos da saga Star Wars foi quando Han Solo ficou preso na carbonita de Jabba. Uma miniatura da placa que se transformou em um dos símbolos da triologia de George Lucas, pode ser encontrada em momentos diversos de Firefly.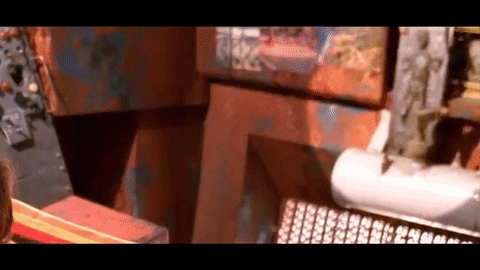 The Office:
No episódio Business Ethics, Dwight anuncia em voz alta que ele é um funcionário que não desperdiça tempo na empresa. Jim resolve tomar tal afirmação como um desafio e começa a cronometrar o colega. Sentindo-se derrotado depois de perceber que Dwight realmente não perdia seu tempo em The Office – e sabendo pela adoração de Jim por BattleStar Galactica – ele decide iniciar uma conversa sobre a série, com o devido capricho para jogar na roda outros assuntos como Harry Potter, Senhor dos Anéis e Star Wars. Dwight então se vê encurralado e embarca na onda do colega.
Game of Thrones:
Só por ser uma série de fantasia e temática medieval, vocês acham que Game of Thrones também ficaria de fora desta lista? Apesar de ser considerada nerd, GOT também possui uma legião de espectadores que não se encaixam nesta categoria. Logo, encontrar referências à cultura pop nas sempre intensas cenas da série da HBO é um trabalho para os mais atentos.
Antes de um dos mais importantes momentos de Daenerys Targaryen na série – a conquista de Meereen – o cavaleiro dos Mestres aparece para lutar e insultar a Rainha dos Dragões. Acontece que Missandei não traduziu de sua cabeça tudo o que ele estava proferindo sobre Dany: A fala foi copiada exatamente de uma cena do clássico do humor britânico, Monty Pyton. Os dois cavaleiros acabaram recebendo o que mereciam.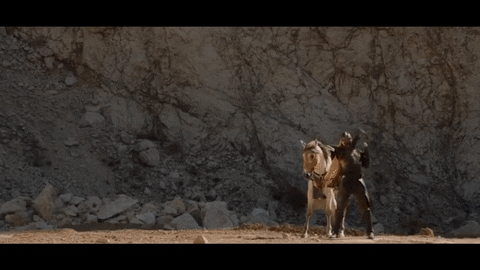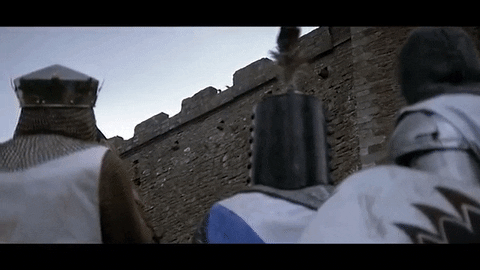 ---
E você? Está comemorando o dia de alguma forma? Já havia reparado nesses momentos? Sabe de algum outro? Fique a vontade para comentar e (complementar) aqui conosco!