Eu definitivamente não estou bem depois desse season finale de Suits. Como pode uma série me deixar completamente arrebatada desse jeito? Deveria ser terminantemente proibido uma obra de ficção afligir alguém emocionalmente desse jeito – ainda mais se tivermos que esperar longos e dolorosos meses para saber como as coisas vão se suceder depois da avalanche que foi esse 25th Hour.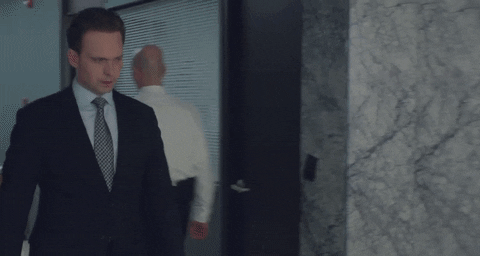 Mike se entregou. Não adiantou o sprint Usain Bolt desesperado de Harvey, não havia mais nada a ser feito e ele não poderia passar por cima de um acordo feito pela parte (e também procuradora) com o Estado. Gabriel Macht deixou palpável a desolação do seu personagem. Vocês têm a impressão de uma relação completamente paternal aqui? Ele quis dar a chance para uma pessoa brilhante que nunca chegaria a lugar nenhum, um projeto, um comprometimento em não deixar aquele garoto que entrou na entrevista fugindo da polícia se corromper mais ainda.
Não sei em que momento um grande advogado como Harvey achou que isso daria certo – ele sabia que tinha um prazo de expiração. Com o tempo, Mike foi se provando ser quem ele sempre precisou ao seu lado, como eles poderiam estar errados em tentar? Quantas vezes a inteligência e a perspicácia do jovem foram o diferencial quando o traquejo jurídico não bastou. Mas eles poderiam ter feito diferente – da mesma forma que ele sempre conseguiu o que quis, Harvey poderia ter batido no peito para colocar Mike dentro da firma sem cometer fraude. Mas não, eles foram sustentando a situação, conseguindo contornar os possíveis impedimentos – Donna, Jessica, Rachel e Louis – todos foram se curvando e colocando o destino deles na reta por apostar na sorte.
E o dia de pagar a conta por 5 anos exercendo um papel que não lhe cabia chegou para Mike. Quando ele foi preso nos segundos finais de Faith, logo depois de entender que não poderia seguir por aquele caminho e ter um futuro, ficou claro que ele não sairia impune. Ademais, aquele momento representou a maior virada em Suits desde a sua estréia. Até que demorou, né? Algum de vocês realmente acreditava que a justiça não iria chegar? Mesmo que para nós ele seja o mocinho da história. O desafio então era decifrar como desenvolver isso sem perder o fio da meada ou deixar a narrativa se perder em círculos inexplicáveis.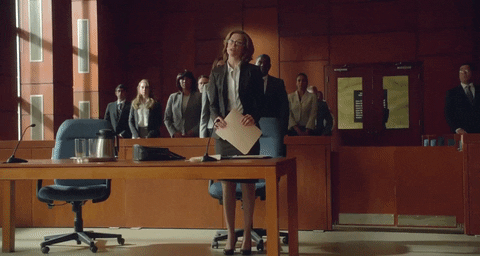 Mike não teria como escapar sem parecer uma escolha covarde dos roteiristas. O A-Team da Pearson Specter Litt não poderia chegar com um papelzinho e jogar na mesa de Gibbs livrando a cara do jovem. A forma como tudo aconteceu em 25th  Hour provou que Suits não tem medo de ousar e encerrar um capítulo para começar outro. Afinal, essa 5ª temporada veio acompanhada da notícia da renovação para mais um ano. Ou seja, o Sr. Aaron Korsh não está atirando no escuro e já aprendemos que nele podemos confiar.
Duvido que vocês cogitavam que as coisas teriam o desfecho que tiveram. Harvey impotente diante do acordo de Mike, ainda mais sabendo do veredito do juri. Se ele tivesse esperado um pouco, seria inocente – não porque acreditaram no seu conto de fadas, mas sim pelo parco lastro probatório apresentado por Gibbs. A referência ao filme 12 Homens e uma Sentença foi mais do que acertada.
O filme de 1958 é utilizado até hoje em todas faculdades de Direito para debater a forma com que as decisões são tomadas em um processo envolvendo o destino de alguém. Um jovem porto-riquenho é acusado de ter matado o próprio pai e vai a julgamento. Doze jurados se reúnem para decidir a sentença, com a orientação de que o réu não deve ser considerado culpado ao menos que isso seja indubitável. Onze dos jurados, cada um com sua convicção, votam pela condenação. O jurado número 8, o sr. Davis, é o único que duvida da culpa do jovem e, enquanto tenta convencer os outros a repensarem a sentença, traços de personalidade de cada um dos jurados vão sendo revelados, fazendo-os questionar as suas próprias verdades. E foi com o Sr. Davis do júri de Mike que Harvey foi se encontrar para saber o que seria do seu protegido se ele tivesse segurado as pontas por mais um tempo.
Ainda mais nos dias de hoje, onde notícias, informações e supostas verdades são construídas e desconstruídas o tempo inteiro, há de se atentar que para provar alguma coisa não basta a palavra de alguém. Provas não precisam ser materiais, mas sim contundentes e incontestáveis. Anita Gibbs tinha sim a verdade do seu lado, mas o que mais? Ela não conseguiu construir uma argumentação concreta que justificasse qualquer condenação ao seu Réu. Mas Mike tinha o peso da responsabilidade sobre seus ombros – ele nunca foi uma pessoa má, ele só pegou o caminho errado para fazer coisas certas. Tanto que a Gloria Danner e todo o resto disseram que não questionavam o fato dele não ser advogado, mas sim dele não merecer apodrecer na prisão por ter feito o melhor que pode desde então. Acordo fechado e selado, ele tinha 3 dias para organizar a vida antes de ser trancado por dois anos dentro da prisão. Isso tudo para os estilhaços não alcançarem seus amigos, sua família… doce ilusão.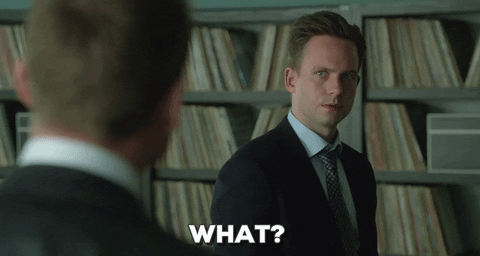 Com a notícia do acordo, todos começaram a se mexer. Harvey tenta incansavelmente conseguir alguma coisa que pudesse oferecer para Gibbs em troca da liberdade de Mike. Ainda mais depois de saber que o garoto sairia livre se não tivesse se prostrado na linha de frente para não deixar os tiros atingirem o resto das pessoas. Então ele joga aquele caso da Libert Rail, desafiando a nossa memória, e tentando orquestrar um milagre. Momentos como o do Harvey entrando na corte confrontando a juíza ou do Louis convencendo Jessica a comprar o plano do sócio deram até uma impressão que as coisas talvez ficassem bem.
É difícil não simpatizar com o sofrimento dos nossos protagonistas. Todos estavam lidando com a dor da sua forma. Megan Markle deu um show com a sua Rachel nesse episódios – ela viajou em uma montanha russa de emoções saindo da revolta, para resignação e aceitação de que apesar de tudo aquele é o homem da sua vida. Eu estava sentindo falta de interações da família Zane. Robert é uma figura poderosa e vê-lo completamente aturdido pela filha foi um ingrediente importante para o season finale.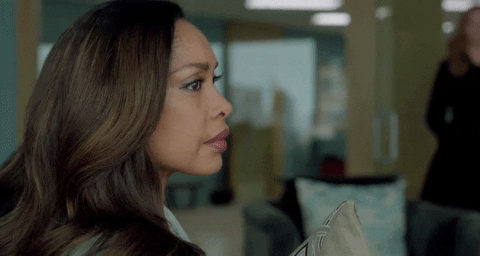 Enquanto tudo gira em torno das últimas horas de Mike, Louis e Jessica focam em salvar a Pearson Specter Litt ou o que restar dela depois disso tudo. Ora, durante anos nós ouvimos que os melhores profissionais circulavam naqueles corredores, não era de surpreender uma debandada geral depois do escândalo envolvendo a alta cúpula da firma, mitigando quaisquer vínculos existentes com advogados e associados.
Se durante anos a lealdade de Louis foi posta em cheque, em 25th Hour ele foi exemplar, evidenciando um confortante amadurecimento no advogado. Se ele teve a sua parcela de culpa em outras crises, desta vez ele se portou como todos nunca esperariam dele. Inteligente e racional, ele viu como a gana de crescer pode transformar as pessoas. Com fome de consolidar-se frente ao chefe, e eventualmente crescer no escritório de Zane, Katrina – ex-protegida de Litt – age pelas costas dele ao gravar sua conversa com o ex-chefe para usar como vantagem para desfazer a cláusula de não concorrência com a. Quem imaginaria que sairia de Louis a frase "If there's one thing that I've learned it's not worth being willing to do anything to make a name for yourself". Se eu já amava o personagem antes, agora ele conquistou de vez o meu respeito. Depois de tudo, uma liderança a mais pode ser providencial quando necessário. Espero que isso seja um sinal do que veremos futuramente.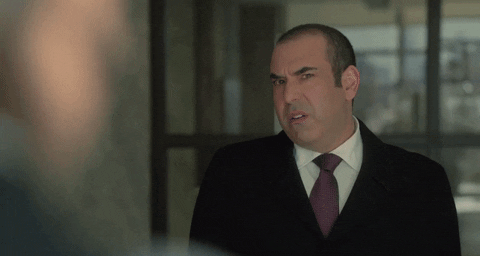 Estou curiosa para ver como as coisas vão ficar agora que o segredo de Mike finalmente acabou. Apesar de ter sido o epicentro do terremoto que os afligiu, Ross se sacrificou para proteger Harvey, Jessica e Louis. Não foi uma decisão fácil e fez com que Mike e Harvey tivessem um momento de ebulição emocional no episódio. O que foi aquela cena? A renúncia de Mike versus o transtorno de Harvey em não poder fazer nada para demovê-lo daquela decisão. Foi forte, foi intenso e eu fiquei paralisada, prendendo a respiração vendo eles daquele jeito. Cada soco foi um soco em mim também e o choro de Mike ao descobrir que o júri o inocentaria foi dolorido demais. Mas não havia retorno, agora ele iria assumir a responsabilidade de qualquer forma pela sua ficcional carreira de advogado.
Mike também abriu mão, no último momento, do casamento com Rachel. Deu para entender e a moça compreendeu o que ele quis fazer. Do que adiantava eles casarem daquela forma? Seria apenas um capricho que prejudicaria Rachel na faculdade e na obtenção da licença. Ele não poderia deixar que a pena dele na prisão refletisse no futuro da amada. Mais uma vez provando que ele não deixaria ninguém mais pagar por ele. Se vocês pensarem bem, dois anos não são muito tempo no que diz respeito à um casamento. Esse plano pode muito bem esperar.
A cena dele indo cumprir o seu destino, acompanhado por ninguém menos que Harvey, foi uma bela conclusão para a trama que começou à 5 anos atrás. Os dois são fantásticos e o que eles têm é algo realmente genuíno. Não tenho dúvidas que Harvey fará de tudo para ajudar Mike nesse tempo. A cena dos dois foi muito bonita, como se ambos estivessem finalmente em paz com o que estava por vir. Harvey sabe do sacrifício de Mike e Mike sabe que Harvey estará sempre com ele quando precisar.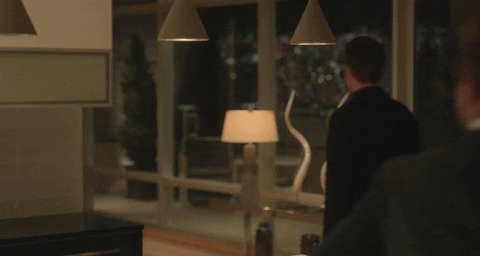 O que foi devastador mesmo foi ver Jessica, Louis e Donna encontrando o escritório abandonado. Um verdadeiro salve-se quem puder, onde o último que saiu nem fez questão de apagar a luz. A vida deles sempre foi pautada em manter a firma de pé, sacrificando todo o resto em prol da Pearson-Specter-Litt. Mas creio que eles nunca pensaram que em algum momento seriam literalmente apenas os 3 sócios nominais e mais ninguém (quer dizer, Donna também estava lá). Fatalmente esse será um dos temas da 6ª temporada: Uma eventual reconstrução da carreira desses brilhantes profissionais, que ficou estilhaçada. Mike conseguiu livrá-los da prisão mas não impedir o naufrágio do escritório. Eu não consigo pensar em outra série que tenha concluído a premissa da sua história original da mesma forma que Suits. Tudo era sobre uma fraude posando de advogado e as consequências disso.
Para ser honesta, mesmo que eu esperasse em algum momento a prisão de Mike pelo crime, eu não visualizava isso acontecendo. Ora, os roteiristas podiam muito bem enrolar mais para isso acontecer, mas não, eles não se acovardaram e prenderam o protagonista com prováveis mais duas temporadas futuras. Será fascinante e um pouco angustiante esperar pelo o que está por vir do desenvolvimento da série agora que Mike está atrás das grades. Espero realmente que a 6ª temporada não comece com uma passagem de tempo, pois eu preciso saber como toda esse novo contexto vai afetar a vida de cada um dentro da história – e a minha, que perco meus cabelos sofrendo junto com os personagens.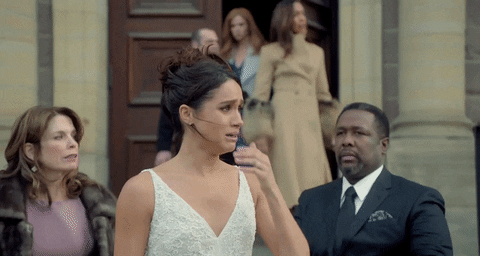 Então foi isso pessoal! Muito obrigada por me acompanharem nesta temporada de resenhas. Espero que vocês tenham aproveitado tanto quanto eu. Fiquem a vontade para deixar as suas impressões sobre o finale e teorias sobre o futuro. Até a próxima!!
Observações:
– A 6ª temporada deve estrear em outubro, como de costume… sim! mlMeses de dor e sofrimento.
– Meu coração se partiu com a dor da Jessica em ver o seu escritório vazio. Ela esperava que as pessoas iriam sair, mas não dessa forma.
– As atuações foram maravilhosas, mais uma vez. Patrick J. Adams fez jus ao seu protagonismo.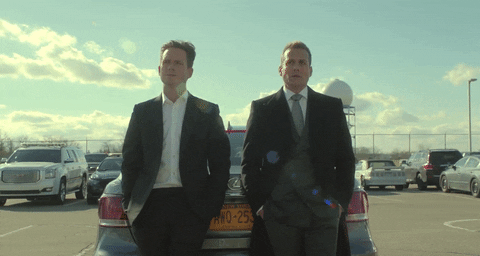 – Mais uma vez a série provou que tem como pilar a amizade entre Harvey e Mike, não importa onde e em que situação eles estão.
– Mike está na mesma cadeia que Fortsman?
– Gente, pelo amor de Deus, qual o segredo de Soloff?
– Harvey seu louco, entrar esbravejando em um tribunal realmente não é uma boa ideia.
– Gibbs no final das contas deu uma boa lição de moral em Harvey. Por mais que ela soubesse na fragilidade do seu caso, ela sabia que tinha a verdade do seu lado. A forma com que ela jogou o modus operandi do seu oponente foi humilhante. Ela não tem motivos para odiá-lo, somente querendo fazer justiça. Espero que a implacável Gibbs volte a dar o ar da sua graça.
– Suits é uma daquelas séries que tira recursos de qualquer coisa que tenha acontecido no percurso. Lembrava da Libert Rail, mas não dos detalhes. Qualquer casinho da semana pode voltar a ter função na trama. Adoro isso.
– Aos shippadores de plantão: Eu to começando a perder fé que teremos Harvey e Donna juntos como casal. Já to vendo a série terminando e deixando no ar um possível futuro dos dois.
– Se todos os casos em que Mike atuou serão contestado, tem muito pepino para Jessica, Louis e Harvey resolverem, hein?
– Ainda bem que Robert e Laura estavam na igreja para dar apoio à filha.
– A próxima temporada será meio que um recomeço para Suits, né?
– Mais uma trilha afinada. My Own do Whitaker e Way Down We Go, do Kaleo me arrepiaram.
Pra você que adora as novidades da série, curta Suits BRASIL no Facebook!