Suits chega ao seu Midseason finale estabelecendo novamente um novo recomento para os seus personagens – com a trama envolvendo Mike e a prisão aparentemente colocada de lado, a série procurou aparar as pontas para, em 2017, partir de um ponto realmente novo para todos os envolvidos: Jessica Pearson não estará mais à frente do escritório.
E P.S.L. estava encharcado de um tom nostálgico que, desde o primeiro minuto deixou a certeza de que era o primeiro dos últimos em que veríamos Jessica por perto. Desde o início de Suits havia uma única certeza sobre ela: O trabalho estava acima de tudo e a sua firma era sua vida. Tal posicionamento foi reafirmado ao longo de todos esses anos, onde ela sempre foi mostrada como uma mulher retumbante e inabalável, que sempre conseguiu ser fria nos momentos mais difíceis.
Além de trabalho, todos na Pearson Specter Litt eram sua família. Harvey foi seu pupilo, ela deu as inúmeras chances que Louis precisou para amadurecer emocionalmente e provar seu potencial, aceitou Mike mesmo sabendo que em algum momento a conta chegaria, deu a chance que Rachel precisava para finalmente poder começar a estudar direito. Mas no que tange à ela, particularmente falando, a vida sempre esteve interligada com o escritório – todos a sua volta estavam tocando a vida, enquanto manter-se no topo sempre foi o seu principal objetivo.
O julgamento de Leonard Bailey foi providencial para que Jessica pudesse refletir pela primeira vez sobre para onde ela estava seguindo e se esse era o rumo que ela realmente queria. Quando confrontada com a escolha entre salvar um homem inocente ou o seu escritório, ela – naqueles minutos – viu toda sua vida passar como um filme na sua cabeça e, assim como Mike no final da temporada passada, acabou concluindo que ela não havia se esforçado tanto para estudar Direito para ser escrava do capital e das corporações. Os flashbacks deixaram claro que, assim como Mike, ela escolheu essa profissão para fazer a diferença na vida das pessoas e não apenas ser uma ferramenta de lucro. E, creio que a 6ª temporada de Suits, foi para Jessica realizar sobre a pessoa que ela foi, quem estava sendo e quem ela queria ser.
Tudo isso sendo desenvolvido em paralelo com o que se provou ser a principal narrativa dessa primeira metade de temporada – Jessica Pearson e Rachel Zane tentando salvar um homem inocente. Veja bem, foi esse caso que fez com que a rainha mãe da Pearson Specter Litt entrasse em contemplação sobre a sua vida e, com isso, desaguasse no acontecimento mais importante nestes 10 episódios: saída de cena de Jessica – e, com isso, entrando Rachel, A super heroína. Depois de proceder perfeitamente com a inquisição de Leonard na corte, ela ainda consegue ligar os pontos e concluir que o pai da suposta vítima de Bailey foi o responsável por ele não ter a testemunha chave à 12 anos atrás. O mais interessante foi a forma que Jessica utilizou esta evidência no tribunal, deixando indubitável a inocência de Leonard – que, finalmente, se tornou um homem livre e isento.
Paralelamente à isso, sem a presença de Jessica, Louis e Harvey se esforçaram para não perder o principal nome que se manteve com eles depois de todo escândalo como voto de confiança no profissionalismo deles. Mas obviamente a conduta de Harvey com o caso de Sutter cobrou a conta, já que o empresário estava usando a sua influência para prejudicar a firma com os seus clientes. A questão é que Harvey desta vez não poderia resolver sozinho, então com a ajuda de Louis e Stu, conseguiu reverter o quadro nada favorável e dar mais uma lufada de oxigênio para a Pearson Specter Litt.
Outras tramas menores completaram o midseason finale, como o convite de Harvey à Mike para servir de Consultor no escritório e a complicada gravidez de Tara de um filho do seu ex-namorado. Quanto à questão de Louis, por mais que eu tenha achado ele uma fofura nesta temporada, não acho que Suits fez jus ao dar esta história para o personagem. Rick Roffman é um ator multifacetado, que se viu limitado aos momentos de alívio cômico e o esforço para conquistar uma mulher. Não me convenceu, desculpa, em um tempo recorde – pelo visto, menos de 30 dias (ressaltados por Stu ao rescindir o contrato) – ele pede a mão de Tara em casamento e, no ano que vem, aposto que veremos o ex-namorado dela surgir como ponto de tensão para o casal.
Já Mike como consultor eu ainda não sei o que pensar. Eu, quando ele foi preso, até pensei que aconteceria algo do gênero com ele dentro da cadeia. Tenho a leve sensação de que ele não foi suficientemente punido pelos 5 anos exercendo a advocacia ilegalmente. É meio óbvio, ainda mais agora depois da saída de Jessica, que ele voltará a frequentar os corredores acarpetados do escritório  – o que também deve encontrar alguma resistência, já que – como bem ele colocou – a Pearson Specter Litt despedaçou-se por sua causa.
Com o principal plot de Suits concluído (Mike sendo uma fraude), nós agora vivemos em um permanente estado de expectativa – sempre esperando para ver o que virá a seguir. Toda vez que algo se conclui, nova perguntas aparecem. Agora a grande interrogação gira em torno da capacidade de Louis e Harvey conduzirem a firma sem Jessica para coordenar. Podem os nomes Specter Litt terem a mesma influência sem o Pearson?
Suits continua se reinventando, temporada após temporada – lembrando que o 7º ano já está confirmado. Com isso, podemos dizer que apenas por que a história terminou, não significa que não há mais para se contar. E à nós, resta esperar até fevereiro.
Observações:
– A cena final de Harvey e Donna provavelmente fez os fãs do casal pularem em casa. Talvez agora as coisas comecem a mudar também na cabeça de Harvey, que sempre insistiu em alcançar seus objetivos sozinho. Não acho que o entrelace de mãos tenha qualquer conotação romântica, já que Suits já deixou claro que a prioridade do relacionamento dos dois é a amizade e a lealdade. Mas foi Donna que restou ao lado de Harvey quando ele precisou de alguém… mais uma vez.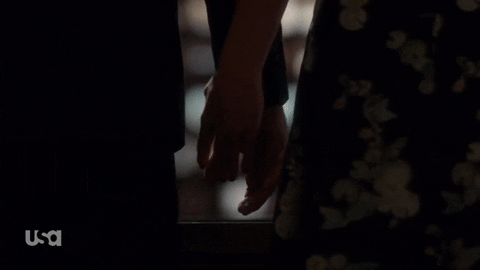 – Harvey agora será a cabeça do escritório e, como tido que aconteceu com o seu nome por causa de Mike o desafio será ainda maior agora. Harvey tem de enfrentar consequências de todos os seus atos, mesmo que pareça que Mike seja blindado quanto à isso. Provavelmente isso causará uns conflitos interessantes em breve.
– A reticência de Mike em aceitar o convite de Harvey, mesmo que temporária, foi para mostrar que existe nele algum tipo de bom senso quanto à tudo que aconteceu. Mas não há nenhuma dúvida, pelo menos em mim, de que ele vai voltar para o lado do parceiro  – até porque Rachel pareceu ter ficado feliz quando ele contou.
– "No one's saying you have to give up the firm, Louis. You just have to let me go." – A cena dos três foi bem emocional, deixando evidente o contraponto na personalidade de Harvey e Louis – que sempre encontrou em Jessica um ponto de equilíbrio.
– Robert Zane aparece pouco, mas parece que toda vez que isso acontece ele ocupa todo espaço. Suas interações pontuais, tanto com a filha, quanto com Jessica foram sempre um deleite de se assistir. Por um momento achei que ela fosse aceitar a fusão, mas quem sabe essa parceria aconteça mais para frente.
– À nós só resta torcer que Gina Torres dê o ar da sua graça em algum momento novamente, já que nenhum personagem em Suits vai embora para valer. (tirando os que morrem, é claro).
– Gina Torres estará em The Catch, de Shonda Rhimes… Ou seja, bafão certo!
– A música que encerrou o episódio: Desi Valentine – Fate Don't Know You
"I put my palms before her eyes
And she told me my truth
Laid the road for me
A rich man's destiny
But she saw it without you"
Diga aí o que você achou do season finale? Triste com a saída de Jessica? Como você acha que Harvey e Louis tocarão o escritório a partir de agora. Fique a vontade para deixar todas suas impressões! Até a próxima.
Para você que adora as novidades da série, curta Suits BRASIL no Facebook!