Estamos definitivamente na reta final Agent's of S.H.I.E.L.D., que só neste último quinhão da sua temporada conseguiu emplacar nos fora prometido desde o princípio: O estabelecimento dos inumanos e a S.H.I.E.L.D. completamente envolvida nisso. Desde a queda da agência depois dos acontecimentos de Capitão América: Soldado Invernal, o seu papel dentro do universo Marvel e – creio que depois de tudo o que veremos, ainda mais com a iminência do crossover com Guerra Civil, isso deva ficar mais delineado.
A trama de Failed Experiments continuou do ponto que vimos semana passada, com Fitz e Simmons ainda buscando por uma cura para a Hive Influenza, enquanto o restante do time tenta colocar a cabeça no lugar para lidar com a questão de Daisy permanecer religiosamente do lado do vilão. Claramente Lincoln e Mack, respectivamente namorado e parceiro dela, estão encontrando maiores dificuldades para aceitar que atualmente ela é uma inimiga, apesar de eliminá-la não estar entre as prioridades da S.H.I.E.L.D.
Para começar, a Marvel está usando as suas séries de TV para cada vez mais estabelecer o timing dos acontecimentos da sua linha temporal. Depois de ver a HYDRA sendo criada no século XV, na última terça tivemos a oportunidade de ver os Krees (mesma raça do Ronan, de Guardiões da Galáxia) caçando humanos para realizar os experimentos que deram origem aos inumanos. Não faço muito ideia historicamente falando mas, aquele homem caçando parecia ser algo nos primórdios da nossa existência – não tão antigo assim, já que ele já estava usando uma ferramenta manufaturada contra aquele animal. A sequência foi muito bem feita, levando em consideração as proporções orçamentárias destinadas à Agent's of S.H.I.E.L.D. e deu o tom de todo o episódio: A relação entre criatura e criador.
Nos quadrinhos, há milhões de anos, no início da guerra entre os Kree e os Skrull (cujo os direitos encontram-se com a FOX), aqueles uma base em Urano – pois o plante era um ponto estratégico entre os impérios beligerantes na época. Durante esse tempo, os chamados Celestiais – outra espécie alienígena da Casa de Idéias – visitou a Terra e começou a fazer experimentos com DNA. Vendo isso acontecer, os Krees resolveram realizar a sua própria empreitada, utilizando os primeiros Homo Sapiens como material, resultando no que nós conhecemos atualmente como inumanos.
A intenção dos Krees sempre foi criar soldados de guerra e, por razões desconhecidas, eles abandonaram tudo e partiram, deixando aqui os primeiros resultados para que através deles se criasse a enorme descendência que vemos hoje na série. Ao que tudo indica a Hive foi o primeiro experimento deles e, por conta do seu poder de influenciar à todos, tal qual a família original de Vampiros de Klaus Mikaelson, foi exilado para um outro planeta para evitar quaisquer ameaças que esse controle absoluto sobre indivíduos poderosos pudessem causar. Mas ninguém contava com o desejo inerente humano de louvar um ser todo poderoso, que culminou na criação da HYDRA e que, bem, nós sabemos muito o bem como ela se impregnou no mundo dentro da mitologia do universo cinemático Marvel.
A Hive tem um plano ambicioso de fazer com que os humanos comuns possam passar pela terragênese, transformando-se em seres "evoluídos" e obviamente novos mínions para fazer e acontecer as suas vontades. A nova ordem que ele quer ver estabelecida é a sua, onde isso pode ser libertador e fazer sentido dentro das cabeças contaminadas dos inumanos que ele recrutou – principalmente Daisy, que sempre lutou contra o sistema – eu ainda não sei. Por isso desde o começo, quando Mack começou a dizer que a menina ainda devia ter algo dela lutando contra o que estava acontecendo, eu já sabia que o nosso mecânico ia acabar numa bad trip ( e na bed do centro médico também.).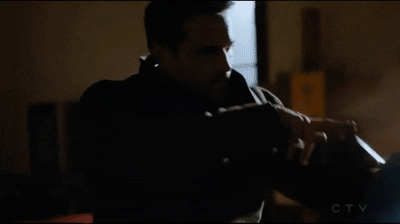 O aspecto mais forte de Failed Experiments foi exatamente esse peso que vem do motivo que faz algo nascer, mesmo que ele seja um acidente "milagroso", e quando ele acaba por se transformar em algo completamente fora daquilo para que foi planejado. Com isso a S.H.I.E.L.D. mostrou ser, pelo menos no momento, completamente incapaz de lidar com tudo o que vem acontecendo. Eles falharam em derrubar a Hive, em convencer a Daisy à voltar, em desenvolver uma cura, em suma, eles falharam com a própria função da S.H.I.E.L.D. de proteger o mundo contra àqueles que o ameaçam.
Tudo isso deixa bem claro que aqui nós tivemos um prelúdio do que está por vir. Como o velho ditado diz, há sempre a escuridão antes do amanhecer – e agência de Coulson está em um lugar bem sombrio atualmente. Mas creio que estou me prendendo demais na conclusão que eu tirei ao final do episódio, então vou me ater a mitigar a jornada que me levou à um dos pontos mais difíceis que a equipe já enfrentou em sua história.
Os dois primeiros atos do episódio essencialmente seguiram o pessoal da Hive e de Coulson em seus perigosos e ousados experimentos com o DNA. Como eu já disse antes, a Hive quer recriar o que foi feito com ele enquanto a dupla FitzSimmons (com uma ajudinha de Lincoln) se apega com toda esperança possível na crença de que eles são capazes de produzir um soro que consiga liberar os inumanos do nefasto controle da Hive.
Aquele médico maluco do episódio passado, Holden Radcliffe, então faz alguns testes com algumas das cabeças remanescentes da HYDRA (creio que Talbot não tenha pegado todas, correto?) e, é claro, isso termina com uma deliciosa cena de pessoas derretendo enquanto gritam. Estava muito fácil para ser verdade e John Hannah reprisou seus dotes para o humor (muito obrigada aos leitores que me lembraram do papel dele em A Múmia), tendo um diálogo bem engraçado com o vilão, depois que este não ficou nem um pouco feliz ao ver a tentativa dar errado. No final Radcliffe consegue convencer a chefia de que vale ficar vivo e ao dizer que precisa do sangue de um Kree vivo, movimenta a Hive a enviar um sinal usando aquela engenhoca que pegou no trailer do Hellfire. Sim amigos, ele respondeu a nossa pergunta sobre o funcionamento da misteriosa arma que Jiyaing possuía: mandar um alerta para os alienígenas super evoluídos pois na terça passada o Whatsapp tava bloqueado (brinks).
Paralelamente à isso, FitSimmons têm sua primeira discussão como casal e, graças ao bom Odin, ela não virou uma daquelas cenas "agora que somos casal não conseguimos trabalhar juntos". Mas não foi a toa, o cerne estava na segurança ou não em testar a potencial cura criada por eles em um desesperado Lincoln.
Falando sobre o nosso Pikachu, a saída de Hunter e Bobbi abriu um belo de um espaço para o personagem que parecia periférico à história já bem amarradinha do grupo. Lincoln teve uma crescente significativa no quesito participação, o que abre a brecha para Luke Mitchell mostras à que veio. Desde a sua atitude ao desconsiderar uma ordem direta de Coulson, ele o faz e quase acaba se matando no processo. Todo esse esforço culminou em uma cena bem intensa entre ele e Simmons ao final do episódio, onde ao perceber que o teste não funcionou, tanto ele quanto a biomédica deixam palpáveis o sentimento de impotência frente à situação de Daisy.
Voltando à ação, depois de descobrir por um deslize de Daisy (que foi equivocadamente interpretado como um S.O.S. por Mack), a S.H.I.E.L.D. manda uma equipe tática para tentar neutralizar a Hive, resgatar Daisy ou as duas coisas. Eu achei bem curioso e até aprazível colocarem os figurantes para participar mais ativamente das atividades dentro e fora da agência. Isso dá uma sensação de que a S.H.I.E.L.D. é mais do que apenas os protagonistas, o que pode ser uma oportunidade boa para talvez no futuro inserir novas carinhas interessantes.
Ao chegar na cidadezinha, May se infiltra jogando com o pedantismo de James que – obviamente – acabou nocauteado pela nossa cavalaria. Munidos de informações, eles se dirigem ao local onde a Hive colocou aquele aparato para trazer os vigilantes Krees para dentro da nossa atmosfera. Se fosse em qualquer outra obra, tal chegada seria tratada como algo chocante, mas em Agent's of S.H.I.E.L.D. fica claro que aquilo virou algo banal depois de todos os acontecimentos que já vimos no MCU.
A presença dos Krees foi explicada de uma maneira simples. Eles eram os mesmos que capturaram a forma humana da Hive para experiências. Eles são um tipo de sentinelas que permaneceram na órbita da Terra esperando um sinal para contingenciar qualquer movimentação da Hive. Na 2ª temporada, Jiyaing sentenciou que o Monolito significava o fim da raça inumana, leia-se a Hive. Somando-se a essa informação, em The Singularity o Walking Ward afirma que aquele orbe seria a única arma para matá-lo. Aí quando os Krees aparecem, eles logo são neutralizados pelos inumanos que ajudaram a criar.
É engraçado ver como a série consegue mergulhar em uma história dos Krees e inumanos, ainda mais agora com o filme da raça adiado para data desconhecida. É uma pena talvez nunca possamos ver Coulson e Cia explorando os cosmos e é bem difícil haver um crossover com Guardiões da Galáxia, pois Agent's of S.H.I.E.L.D. está fazendo um belo trabalho em explorar o lado B da Marvel. Eu não conjecturo como vão justificar o fato de uma eventual aparição de mais Krees sem que o governo, exército ou até os Vingadores notem (BTW, esses caras ficaram orbitando a Terra por anos e ninguém notou?). Apesar disso, eu sou completamente a favor de ver elementos intergaláticos aparecerem na série, desde aquele professor asgardiano, Lady Sif e esses dois Krees do Blue Man Groupe. Já que a Maomé não vai a montanha, a montanha vem para Maomé – mesmo que seja com algumas (muitas) restrições orçamentárias.
No que tange a Hive, eu até compreendo o quão significativo o embate foi para ele. Uma falha, como bem disse o Kree, acabou por subjulgar os seus criadores. A luta foi boa e a cara de May em mandar que seus agentes fugissem, foi algo com a qual não estamos acostumados a lidar. Agora eu só não engoli muito bem a facilidade de Daisy em neutralizar o alienígena ancião que ela enfrentou, talvez essa força desmedida tenha sido uma consequência do engajamento proveniente da ligação dela com a Hive, mas foi nas coxas que ela conseguiu quebrar a espinha do azulão.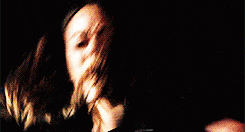 Pela primeira vez a pupila de Coulson mostrou o quão assustadora ela pode ser. Para conseguir cumprir a missão de obter o sangue fresco de um Kree, ela foi até as últimas consequências. Mack então aparece, recebendo toda a carga que parece estar sendo empilhada dentro da Daisy. Depois de discutirem um pouco suas ideologias, com a jovem tecendo duros comentários a assuntos sensíveis ao ex-parceiro, ela foi com tudo para cima dele – e não ia parar se não fosse um tiro certeiro e felizmente não letal dada pelos agentes da S.H.I.E.L.D. em fuga. Agora acho que se ela não voltar com as próprias pernas, o seu antigo time não vai mais se esforçar para demovê-la de suas novas crenças.
Tanto Daisy quanto Mack tentam salvar um ao outro, com ela querendo que ele entenda sua posição e aceite se tornar inumano; e ele trazer ela de volta à razão e para a sua família na S.H.I.E.L.D.. Ambos querem a mesma coisa: salvar seu parceiro. Mas suas crenças em como lidar com a situação acabam sendo completamente díspares. O conflito entre Mack e Daisy acabou ganhando maiores proporções, por conta do peso emocional que a relação ganhou depois de ser muito bem desenvolvida desde que Mack deixou para trás suas desconfianças para com a amiga. Como resultado o confronto entre eles foi uma das melhores coisas de Failed Experiments, no que tange a parte emotiva dos personagens que, querendo ou não, é uma dos pontos fortes de Agent's of S.H.I.E.L.D. Como eu já disse uma vez, o trunfo das obras da Marvel é fazer com que a gente se importe com os personagens, e a cada soco desferido contra um Mack resignado aos pés da antiga parceira, doía um pouquinho em nossos corações.
Mesmo tendo quase chegado ao ponto de matar um ex-colega da S.H.I.E.L.D. a Hive reconhece nela uma falha de não conseguir impedir que Mack agisse de seus planos. Para coroar a entrega de Daisy, ela relembra o fato de Coulson ter utilizado sangue do Kree que estava no T.A.H.I.T.I. para impedir que ela perecesse do tiro que levou, deixando-a a beira da morte. Literalmente ela pede que seu novo líder a drene, provando o quão devotada a nossa querida agente está aos objetivos da Hive.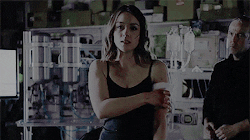 Com apenas um episódio antes do season finale de 2 horas, não vejo como a S.H.I.E.L.D. pode agir além de continuar pesquisando um antídoto para a infecção que acomete ameaçadoramente qualquer inumano que tenha contato com Ward. Creio que para impedir o vilão de continuar respirando o mesmo ar que todos, Coulson terá que lançar mão de um ex-parceiro para ajudá-lo. Lash é a única opção viável, creio eu, caso ele seja ou esteja (caso a cura funcione) imune à influência da Hive. Ele tem como principal motivação de criação exterminar os inumanos não merecedores, restabelecer um equilíbrio, tal qual Lincoln explicou sobre o real motivo das manifestações dos poderes depois de terragênese. Nada existe a toa.
Fique agora com a promo de Emancipation, que vai ao ar dia 10 de maio e marca o início do crossover com Capitão América: Guerra Civil:
O que você achou do episódio? Há alguma esperança para nossos queridos agentes nessa batalha contra seres tão poderosos quanto os inumados? Fique a vontade para comentar e complementar o episódio!
Área Reservada para Marvelmaníacos:
– A Hive soltou algumas deixas que fizeram referências à Guerra Civil, como a menção aos milionários com roupas de ferro e a capacidade dos militares em produzir supersoldados. Bem como a conclusão "That fear bred paranoia which led to civil war".
– Esta não será a única referência ao que está acontecendo nos cinemas. Preparem-se para os próximos episódios, onde todos os atores e produtores comentaram que os reflexos do filme serão evidentes.
– Creio que por causa do que aconteceu neste episódio, Lincoln e Mack estão fora do rol de agentes em perigo de vida no season finale, concordam?
– Adorei a May com o James! Já quero ele na equipe, porfavorzinhooooo!
– Eu realmente adorei ver novos membros da S.H.I.E.L.D. falando! Coloquem mais!
– Como eu falei na resenha, to aqui de joelhos agradecendo não terem feito o draminha de colegas de trabalho que se relacionam com FitzSimmons! A conversa dele sobre o Milton foi fantástica. Aliás, que tal fazer com que ele apareça? Seria hilário!
– Outro momento interessante de se notar é quando Coulson se refere à Daisy como uma espiã altamente treinada. Ela realmente mudou desde que a conhecemos na no Piloto – indo de uma hacker órfã, para agente da S.H.I.E.L.D. e inumana poderosa – e agora é uma espiã ponta de linha da S.H.I.E.L.D. É fantástico ter a oportunidade de ver uma personagem crescendo desta forma, e Chloe Bennet está muito bem, obrigada.
– Muita gente reclamou do visual dos Kree, mas eu não me incomodei. Não se porque eu sei o que esperar da série ou meu nível – no que tange efeitos especiais em shows de TV aberta – é baixo. Vocês realmente não esperavam encontrar algo parecido com a produção de Ronan em Guardiões da Galáxia, né?
– Alicia morreu e não mostrou o seu valor. Será que alguma cópia dela ficou sobrando por aí?
– O momento em que a Hive se regenerou depois de tomar o míssil no ombro foi bom. Ótimo para mostrar o quão inútil eram os esforços da equipe tática da S.H.I.E.L.D. naquele lugar. Bret Dalton também está de parabéns, ele está conseguindo convencer como esse personagem completamente diferente.
– Um dos agentes que acompanharam Mack e May na missão se chama O'Brian. Ele pode ser Michael ou Kevin O'Brian, dois irmãos que nos quadrinhos tinham a identidade de Guarda.
– Guarda era o nome de um super-herói do Universo Marvel, mas mais tarde foi aplicado a um pequeno esquadrão de agentes. Ele / eles usam armaduras de energia durante o trabalho de segurança no Vault, os trajes foram desenhados por Tony Stark.
– Mas ambos os Guardas têm uma história com a S.H.I.E.L.D. antes mesmo de ter contato com a referida armadura. Eles sempre foram utilizados como vigias das prisões de super heróis e foram personagens secundários dos quadrinhos do Homem de Ferro por anos.
– Bom, parece que Most Wanted não vai mais acontecer. Será que com isso Bobbi e Hunter voltam para nós?
– Ward apareceu nos quadrinhos de Agent's of S.H.I.E.L.D., obviamente sua história não é a mesma:
– -May: "You really want to help? Stop trying."
– Hive: "By building giant battleships that float into the sky?" – referências!
-Mack: "Was wondering if there was a chance this guy doesn't get his ass whooped."
– Curta Agent's of Shield Brasil no Facebook!